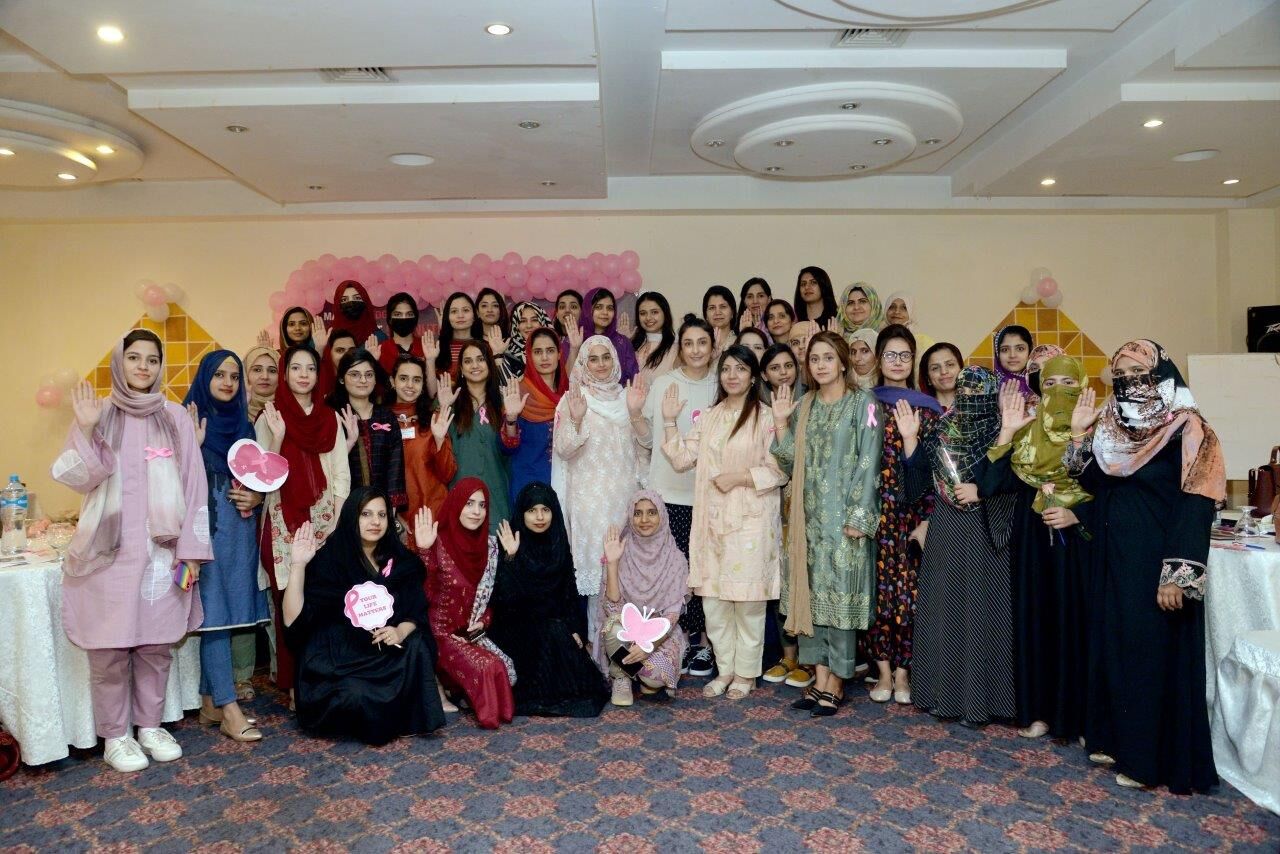 Think Pink with Interloop Holdings – Breast Cancer Awareness Is Not Just a Month!
14 November, 2022
Breast Cancer is not incurable if detected early. Interloop Holdings organized a Breast Cancer Awareness session with Shaukat Khanum Memorial Cancer Hospital & Research Center to raise breast cancer awareness for all females of Holdings and Subsidiaries in Faisalabad.
We are thankful to Interloop Holdings & Shaukat Khanum Lahore Management, Dr. Maria Dastgir, Ms. Fareeha, and Mr. Tanzeel Sultan for their cooperation and for spreading awareness of precautions and self-assessment at the early stages.
Get your pink on the day. More power to all girls – it's not just a month; it's a lifetime.